One thing we have learned living in southwestern Idaho is that eastern Oregon is full of great places to camp and explore that are almost unknown to anyone and rarely visited.  Spring is the time to visit many of these places because they are relatively low elevation and rather arid during the summer — spring is when they are green and comfortable.
We made 2 trips in May this year, the first to a juniper-sagebrush habitat south of Hwy 20 called Stinking Water Mountains.
We drove past wild horses and through the remains of a recent range fire to arrive at this huge hunting camp (hunting camps are used by hunters in the fall hunting season, and only by the occasional back country camper the rest of the year). It was still early in the season at this site, but a few aphids and psyllids were found.  One of the plants I study for the biology of Nasonovia (Kakimia) and Aphis (Bursaphis) was common: Ribes cereum.  This is the host for some well-known aphid species, and some that seem to be poorly known or undescribed.  It is among the first plants to break dormancy in spring, and the aphids are right there with it, developing in the coldest spring weather these high deserts can dish out.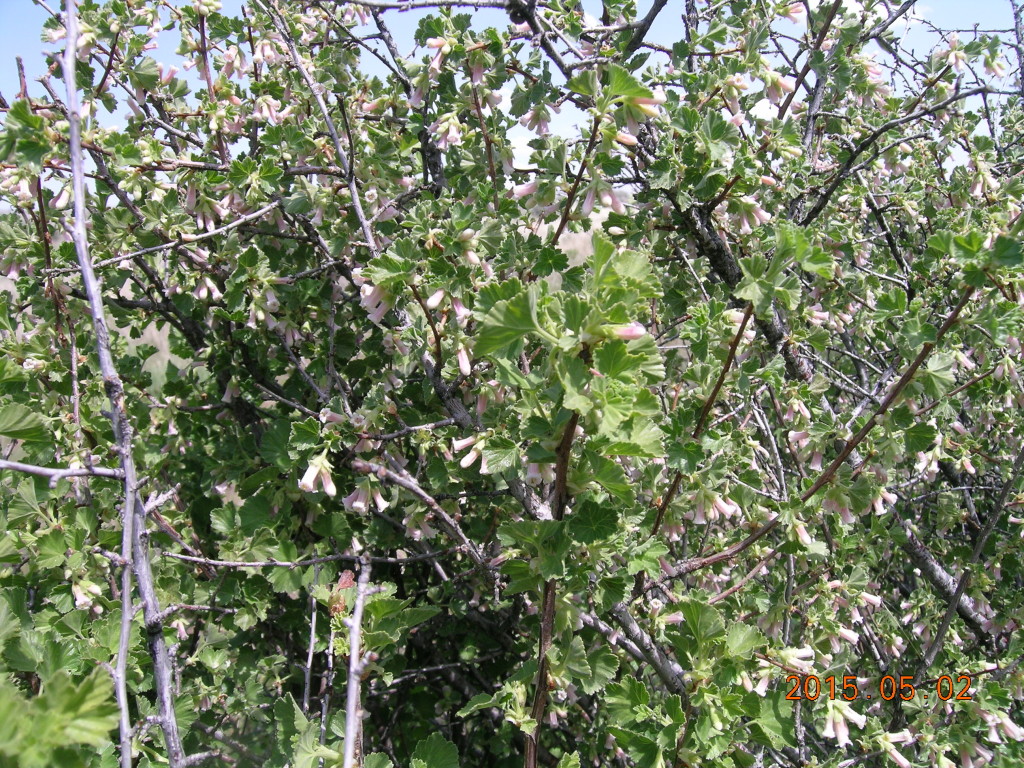 The second trip was to the mountains outside Lakeview, Oregon, called the Warner Mountains. While most years this area would have been under snow on Memorial Day, climate change and a warm winter let us reach almost anyplace we wanted to without snow.  There was a threat of rain here and there, but fabulous weather, with temperatures above 10C most of the time and clouds floating by to mix up the sky.  Aphids were not abundant, but some unusual finds were made nonetheless, including my first ever collection on the uncommon sagebrush called Artemisia spinescens (on the way home, heading toward Denio, Nevada).  Our camp was set up among some fabulous giant ponderosa pines.